HIGH-VOLTAGE TESTER
Equipment for high-voltage (>30kV) testing of spark plug lifetime. We do the tests according to ISO 11565 under load for 72 hours and according to the company standards under load for 200 hours. We use the spark discharge method or open circuit voltage with air or CO2 pressure sealing of plug spark gap.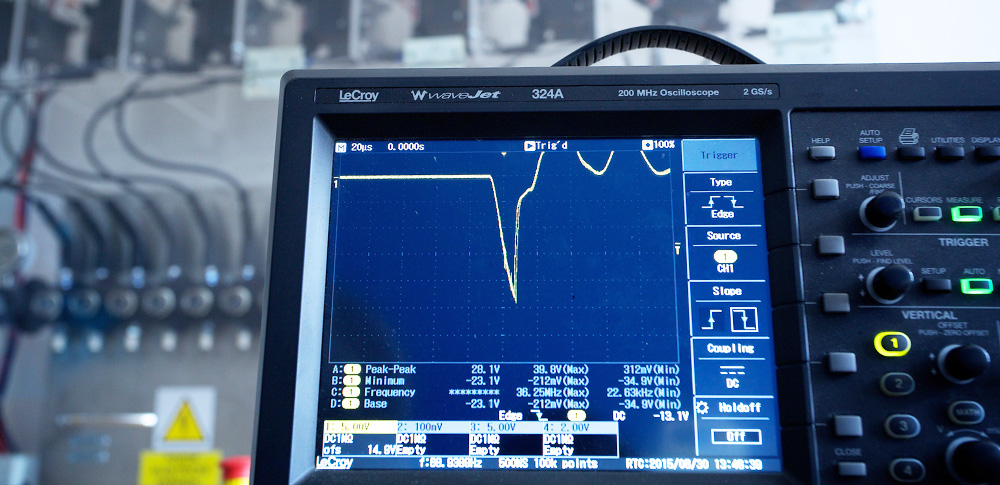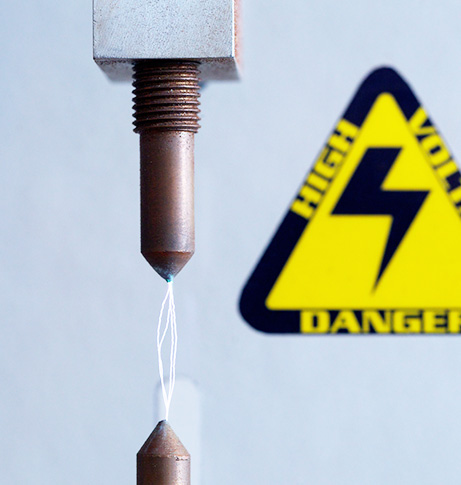 3D MEASUREMENT
Workplaces with state-of-the-art equipment, enabling highly accurate measurement of the characteristics of the goods or machine parts and comparison of the measured values with the 3D computer model. The measurement is performed using the contact method (sensitive sensorics) or in combination with the optical method (scanning camera).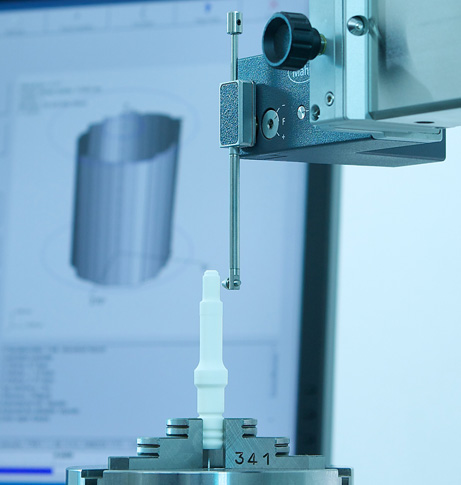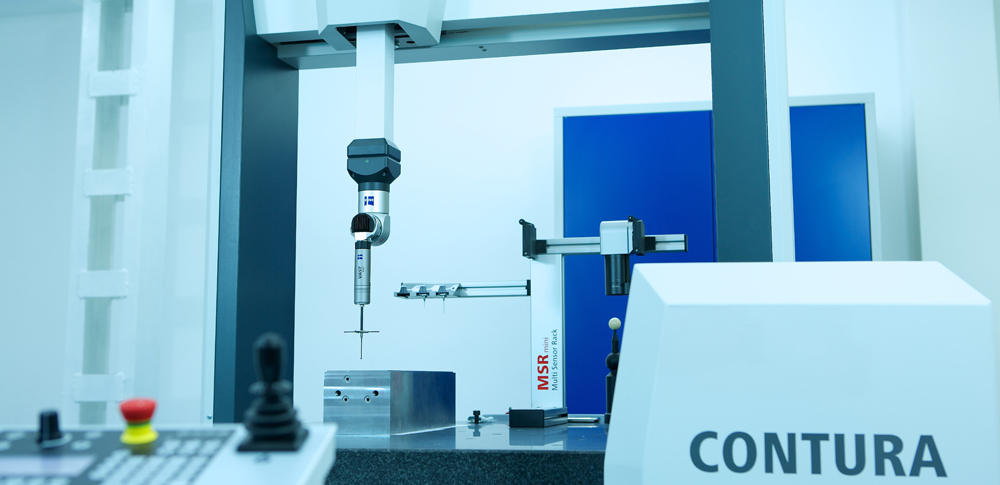 AUTOMATIC WELDING MACHINE FOR SIDE ELECTRODES
Fully automated line for welding of ground electrodes with electronic control.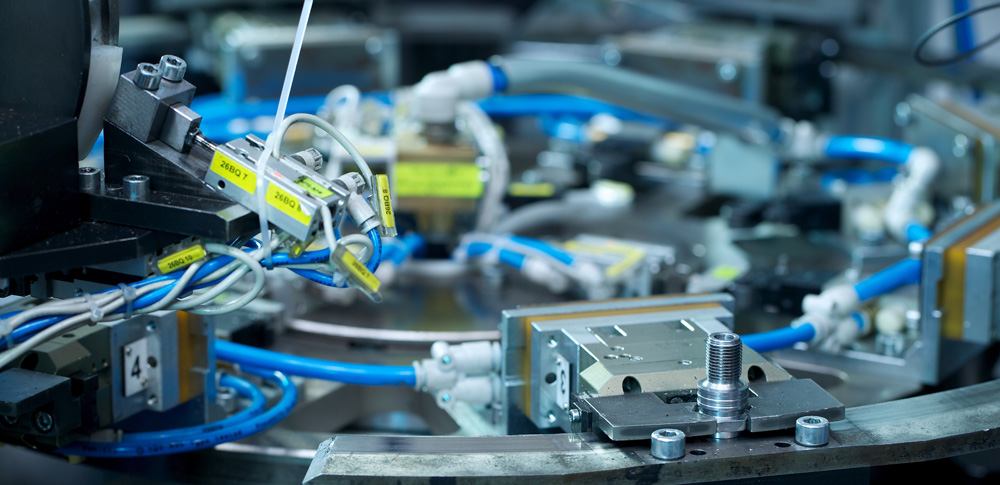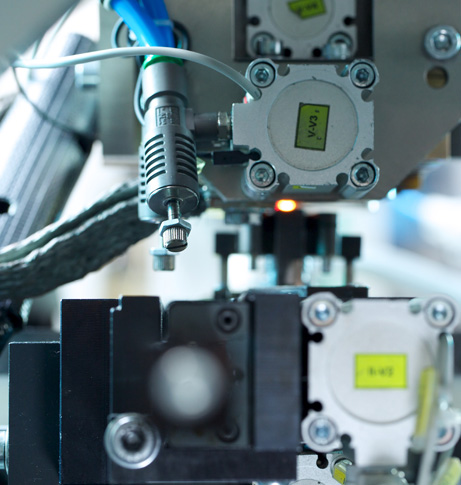 BURNING OF THE INSULATOR
Sintering process in which a qualitative change occurs in the corundum body. A porous, fragile raw insulator turns into a hard, impervious, electrically resistant insulator.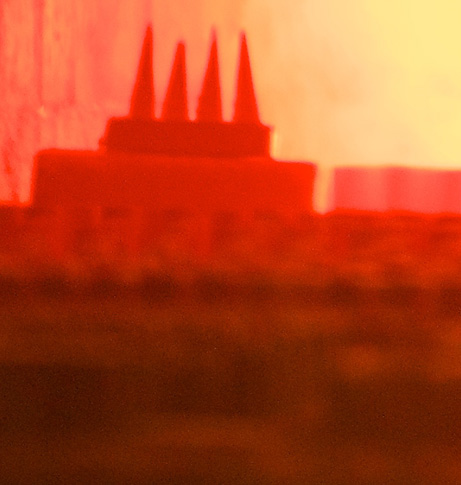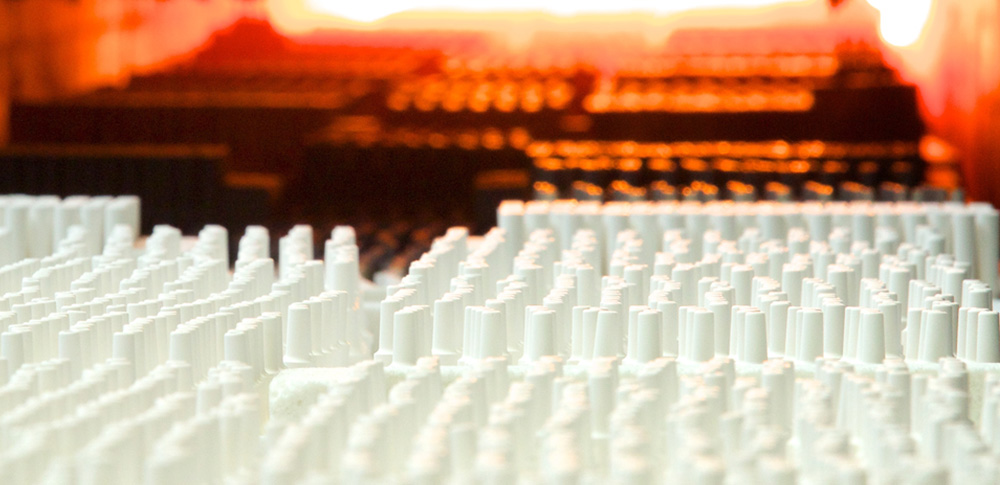 ASSEMBLY OF INSULATOR
Automatic assembling of the insulator and the individual components – centre electrode, resistive seal and terminal pin.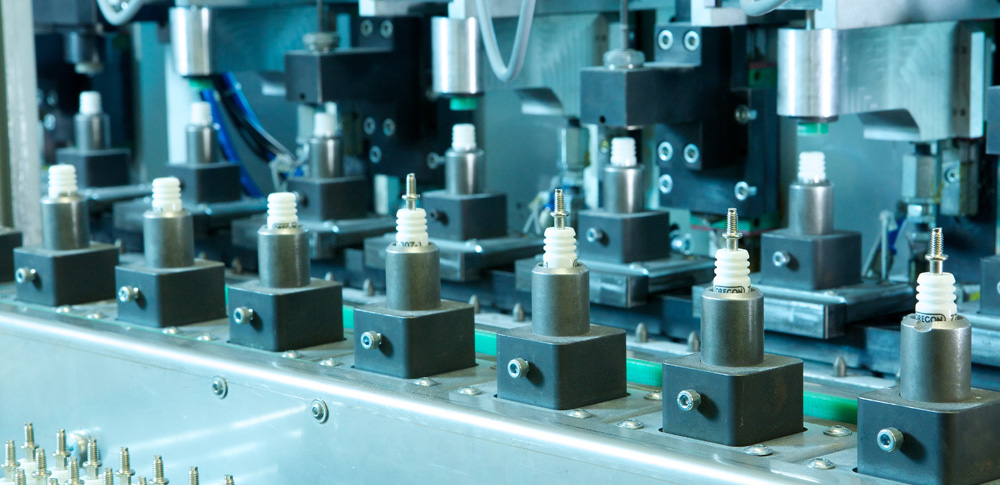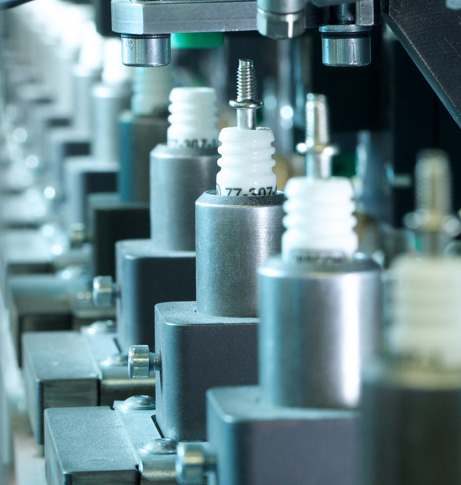 FLEXIBLE ASSEMBLY LINE
Modular assembly line for final assembly of the spark plugs. This line is completely designed and built by the BRISK engineers for optimisation of all finishing processes.