Selection of spark plug
CHECK BEFORE INSTALLATION IF YOU ARE USING THE CORRECT TYPE OF SPARK PLUG FOR THE GIVEN TYPE OF ENGINE.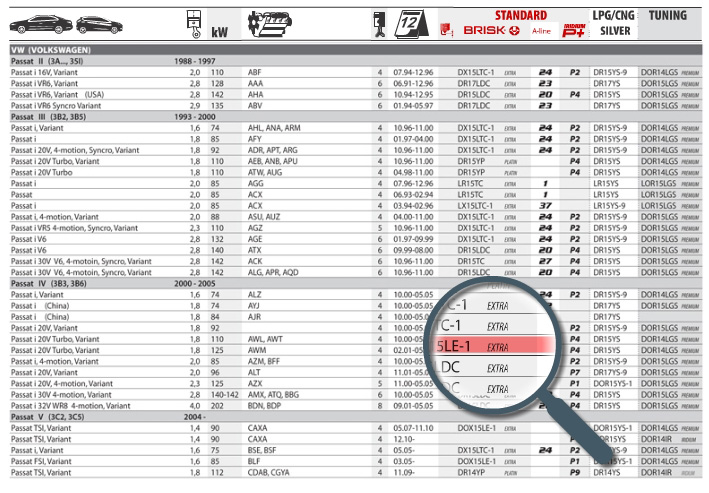 Source of information for the correct installation:
a) website: www.brisk.cz
b) TecDoc
c) Printed BRISK Catalogue
d) CD catalogue BRISK
BRISK TIP
BRISK regularly updates application data in its documentation. Particularly on the website at www.brisk.cz, the data is updated on-line.